Bringing Sunshine into the Lives of Others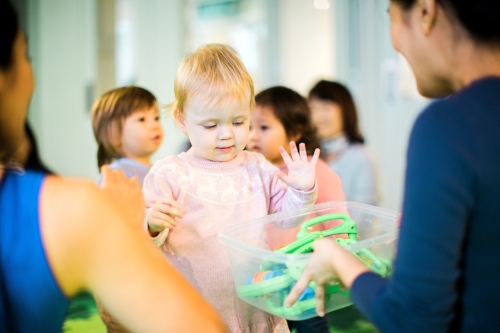 James M. Barrie, the author of "Peter Pan," once wrote—
"Those who bring sunshine into the lives of others cannot keep it from themselves."
I read this as a young adult. Right then and there, I knew that I would make it my life's goal to share whatever I had, whatever I learned, and whatever I could, in order to make a difference in another person's life.
The language I have chosen was what was most real to me-- music and art.
At Baumhaus, we pride ourselves in giving our "all" in order to empower each and every person whose hearts touch our own. We see the many children whose lives we have touched, and the many families who have found support in our team's dedication and care.
As the task is far from over, and the families we connect with grow more and more each day, there is a need for us to bring in more individuals with the same passion for what we do—finding ways to nurture children through education systems which champion the interest of the family and the creativity of the child.
I, along with the bright and generous teachers at Baumhaus, will be opening our doors to applicants who would like to explore opportunities of being creative arts educators.
We will be personally overseeing training and development, to ensure that the people who join us will feel confident in the skills they build in this field.
If you or anyone you know would be interested, our training and hiring team can be contacted at HR@baumhaus.com.hk. Please make sure that when you write us, let us know more about who you are and what vision and values drive you!
I cannot wait to meet people who wish to embark on this journey with us.
Warmest Thoughts,
Crisel and the Team at Baumhaus